nari*kai Shinkai Sei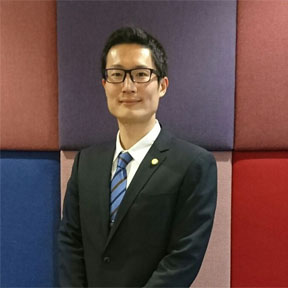 Nice to meet you.
We claim to be nari*kai (seishinkai) of lawyer.
We have relationship and will have member of Marunouchi soleil law office increase.
After having become lawyer, I opened law office in Imabari-shi, Ehime and worked as lawyer in the ground for six years.
Speaking of Imabari-shi, towel and shipbuilding are famous.
The former branded as Imabari towel may know all of you well. I who say who write am user of Imabari towel.
On the other hand, we are proud of national eminent scale about the shipbuilding industry, and there is person concerned with much shipbuilding in the city.
By the way, do you know how long it takes for all of you before that big ship is completed?
Building in shipyards was surprised at me first how concerning several months.
Like lawyer who came from Imabari-shi, we want to contribute in what even faithful correspondence to wrap up clients with comfort such as towel and what kind of big case process with quickness such as building of ship in future.
We hope that we have your instruction, encouragement.
Career
Educational background
March, 2003
March, 2007
March, 2009
Fukuoka Prefectural Chikushigaoka high school graduation
Kyushu University law department graduation
Chuo University Graduate School legal affairs graduate course graduation
Work experience

February, 2011 April, 2017

Law office Sea entrance
Marunouchi soleil law office entrance
The seminar results
Advertising regulation (the outside) that we are scared when we do not know
Date October, 2017 4-6 days
Lawyer scheme, teacher, Kenichiro Saito, nari*kaibemmamorishi
Sponsor food development exhibition (UBM media)
Advertising regulation (the outside) document that we are scared when we do not know is this>>>
Date from January 31, 2018 to February 2
Lawyer scheme, teacher, nari*kaibemmamorishi, Eiichiro Abe
Sponsor health exhibition (UBM media)
The media publication results
Hospital compass
Trouble research institute from publishing company
Publication October 15, 2017 issue
Biz Clip "is careful about EC site where it is easy to enter on law side!"
Administration NTT West Japan
Publication day January 26, 2018