Shogo Nakagawa Shogo Nakagawa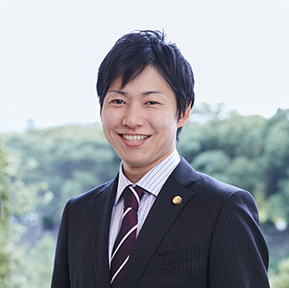 Nice to meet you
We are Shogo Nakagawa (Kagawa Shogo) of lawyer.
I enter our office and will start work as lawyer.
In my short human experience, there was opportunity to touch "pain" that person was not going to readily occasionally show.
It was vague feeling "can not do something?" at first, but there is gradually human essence in place facing "pain" daringly
To that end, you include strength that is not swallowed for "pain" and must be able to suggest concrete solution.
We would appreciate your letting you meet person who read this greeting card and study various things.
Even one will be devoted even if we do with me without neglecting without slacking to be able to learn many things from all of you.
To have your guidance and encouragement; thank you for your cooperation.
Career
Educational background
March, 2005
March, 2009
March, 2012
We are a graduate from Tsu High School in Tateki, Chiba watches of the night
Meiji University law department law subject graduation
Chuo University law school completion
Work experience
December, 2015
Marunouchi soleil law office entrance
Seminar / event, the media publication results
Because problem employee continuation seminar "has problem employee leave the office"
Date May 27, 2017
Scheme, teacher, Shogo Nakagawa