Go Miyamae Gou Miyamae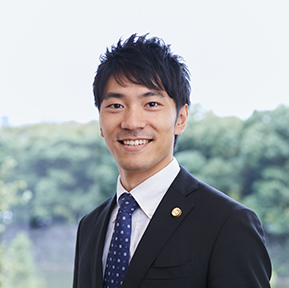 Nice to meet you.
We are Go Miyamae (miyamaego) of lawyer.
We have relationship and will have member of Marunouchi soleil law office increase.
It is kei warukotogadekire in not only general civil case but also company legal affairs and criminal cases such as divorce, the inheritance, traffic accident, arrangement
We worked on training as bato thought, the 69th judicial apprentice positively.
Make an effort zealously so that we always snuggle up to feeling of visitor, and satisfactory result is obtained even if it is any item
We will give up.
We hope that we have instruction of all of you, encouragement.
Career
Educational background
March, 2007
March, 2012
September, 2014
Private Haicheng Senior High School graduation
Hokkaido University law department graduation
Osaka University Graduate School high judiciary graduate course completion
Work experience
December, 2016
Marunouchi soleil law office entrance