Chiaki Ishibashi Chiaki ishibashi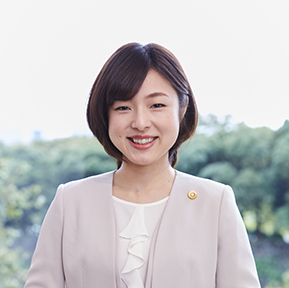 Nice to meet you.
We are Chiaki Ishibashi (for a while Chiaki) of lawyer.
We transfer from green leaves synthesis law office,
We will join member of soleil law office among the legal professional corporation-maru.
Experience general civil case, housework case, criminal case and a variety of cases until now; and is the product in kaimukatsudo of bar association
We participated for pole.
That to be greenhorn, but it is to lawyer whom you can trust to clients and all of bench and bar from the start,
We will try for study every day.
To have your guidance and encouragement in future; thank you for your cooperation.
Career
Educational background
Feminine virtues Yono Senior High School graduation
Dokkyo University law department international relations law subject graduation
Nihon University Graduate School legal affairs graduate course completion
Work experience
September, 2016
Marunouchi soleil law office entrance