ikedenkaken Yoshikane Ikeda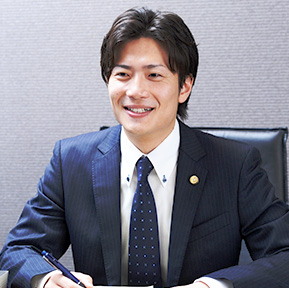 Nice to meet you, we claim to be ikedenkaken (ikedayoshikane) of lawyer.
I became member of our office from December, 2014.
By the way, it always comes together with trouble in walking the long life.
It is the life as your individual, but thinks that even the life of corporations such as companies is the same thing.
When trouble and uneasiness accrued,
It is not wise policy to hold alone. The problem becomes complicated with progress of time, and it is because it becomes hard to be gradually settled.
In addition, we cannot recommend that we talk only with friend and relative either. Heart becomes light by sharing trouble with person, but this is because nothing is strange objectively.
When trouble and uneasiness accrued,
Please consult with us in such a case.
Lawyer is said to be "doctor in social life".
If trouble in human relations and trouble in property accrue like we go to hospital when we fell sick, please go to visit our office.
When you came for consultation, we clarify present status while hearing story of client slowly and carefully. After that, we snuggle up to feeling of client and explore the best solution together and suggest. As make every possible effort, and support so that the life of client improves for the better, thank you for your cooperation.
Career
Educational background
March, 2005
March, 2009
March, 2012
Kanagawa Prefectural Shichirigahama high school graduation
Hosei University law department law subject graduation
Kobe University law school graduation
Work experience
December, 2014
Marunouchi soleil law office entrance
Seminar / event, the media publication results
It is legal aid service by lease management fair of doctor
Date November 12, 2017
Master, sai, doctor. com
"Choice civil law trades free nation company so much!" Writing
Issue day September 2, 2017
Nation company free to do publishing office
Supervisor Hisako Nakazato