Masakazu Hayashi Masakazu Hayashi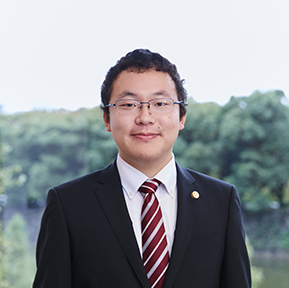 Nice to meet you.
We are Masakazu Hayashi (grow Masakazu) of lawyer.
We have relationship and will have member of Marunouchi soleil law office increase.
Is admitted into the law department, and learn psychology and jurisprudence from department of literature in college student days, afterwards after business training in Fukushima,
We work as lawyer from December, 2016.
We will be devoted so that wide knowledge is obtained with large field of vision to do the best for all items.
We hope that we have your instruction, encouragement.
Career
Educational background
March, 2006
March, 2011
March, 2014
Riccho, Nagano field Yoshida High School graduation
Kokugakuin University law department law subject graduation
Waseda University Graduate School legal affairs graduate course completion
Work experience
December, 2016
Marunouchi soleil law office entrance
Seminar / event, the media publication results
It is legal aid service by rental houses and apartments fair
Date June, 2018 12.13 days
Sponsorship whole country rental houses and apartments newspaper publisher