Tomohiro Hayase Tomohiro Hayase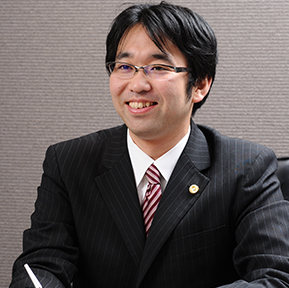 All of you, nice to meet you. We claim to be Tomohiro Hayase of lawyer.
I work in this office from December 20, 2010.
In the long life, we cannot avoid various troubles.
And there is many that we do not readily push forward before even if troubled alone when we have fallen into trouble.
When we faced such a trouble, we hear your talk well and will act to be able to lead the best solution.
Career
Educational background
March, 2000
March, 2004
March, 2007
Sendai, Miyagi second High School graduation
We are a graduate from the Hitotsubashi University law department (Bachelor of Laws)
We are a graduate from Nagoya University law school (legal affairs doctor)
Work experience
December, 2010
Marunouchi soleil law office entrance
Seminar / event, the media publication results
Because problem employee continuation seminar "has problem employee leave the office"
Date April 25, 2017
Scheme, teacher, Tomohiro Hayase
Labor seminar "risk and actions to be taken of long working hours"
Date October 24, 2017
Lecturer Tomohiro Hayase
It is legal aid service by Happy TsuNaGu collection
Date March 31, 2018
Sponsorship en system to tie
About labor lecture "indefinite switch rule"
Date April 13, 2018
At general meeting of local bank human resources business workshop