Lawyer Saito gave a lecture at the laboratory of own expense (dentistry)
Lawyer Saito gave a lecture in laboratory of own expense conference dentistry on August 20
On August 20, "laboratory of own expense conference 2017 dentistry" was held in Hyatt Regency Tokyo, and lawyer Saito gave a lecture titled "legal affairs risk to surround dentist who gave own expense medical treatment".
We introduce tendency and measures of risk in dentist
The need of risk management in company, group increases year by year and is no exception in dental clinic with much own expense medical treatment.
Possibility that various troubles including advertising regulation and cyber trouble becoming severe, complainer measures and labor trouble happen year by year increases.
Give example how should cope, and, for these troubles, explain, "trouble support before becoming complicated. When judgment was difficult, we called, it is important that we talked with expert.
While it was attended, and dentist, dental clinic people concerned approximately 120 occasionally took memo for lecture, we listened eagerly.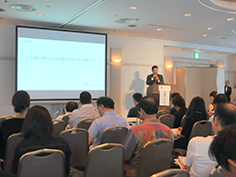 As for the individual free legal aid service
After the lecture, we talked in booth out of the venue free and advised from situation of company legal affairs.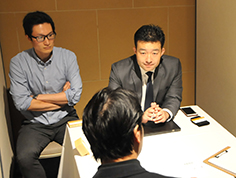 In addition, please see by all means as we announce in HP when we hold seminar.
Please refer with telephone (03-5224-3801) or inquiry form of HP if you have any questions.